I need a neutralizer before I continue the history series, as we gotto keep it light right?
So this was a simple outfit I slipped on this weekend.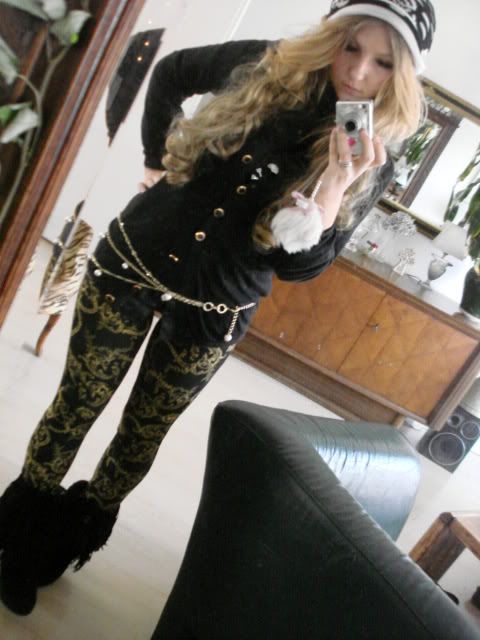 Christmas-thighs *_* I've been having a bit too much marzipan lately...
Hat:Market
Blouse: Zeeman
Cardigan: Glamorous Jane
leggings: Soho
Belt: Gift from
Juu
♥
Necklace: Bodyline
Shoes: Gift from Jerney
And a face~
I wore it saturday when I went to buy gifts for
Rox'
birthday :D which was yesterday!
And I'm trying to find stuff for another giveaway but the only thing I found that I really liked had real fur on it and I don't wanna buy that :/
sad cuz it was really really cute~
Besides gifts for Rox, this is what I got:
Both are from NewYorker. The dress was actually a gift from my boyfriend and the coat is because I need a more flattering comfort coat.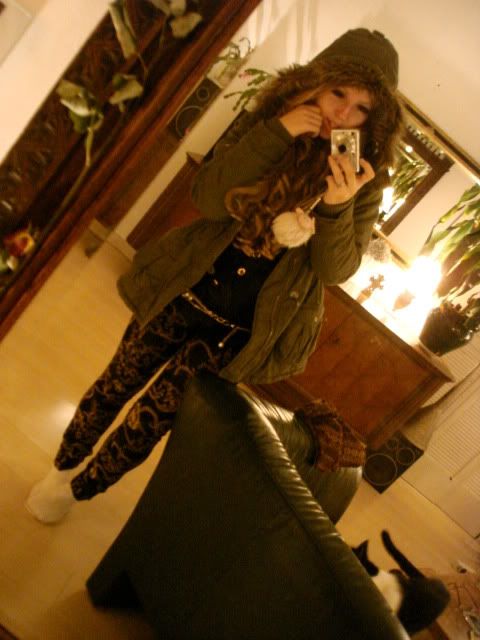 I have a lot of cute coats but my coat for rain and nasty weather was an 8 year old showboarding coat, it's kind of worn out and not that warm anymore cuz I wear it almost all the time actually. I have maybe 5 coats for when the weather is ok and for events but most of the time I just wear an old black quicksilver coat with a polkadot lining~
so now I've got a replacement :)