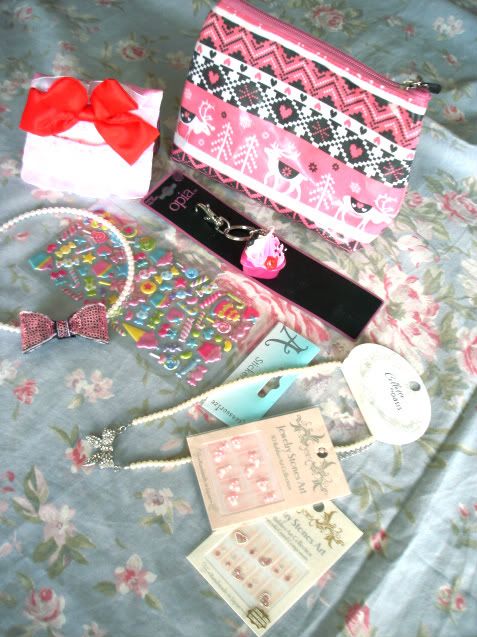 Here it finally is! Even though I planned to hold this giveaway in September, university interfered *_*
But now that the holiday season is kicking in, it's time for me to give you some presents in this giveaway :)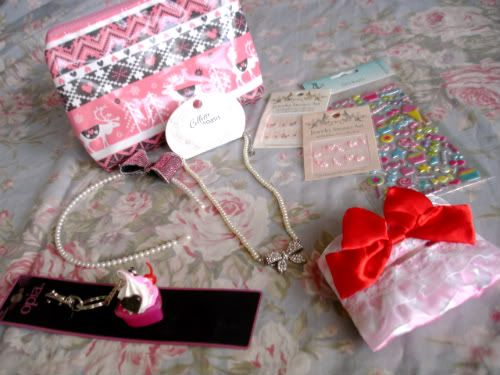 These items are a random collection of cute items without any coherent purpose.
Cute and vivid items: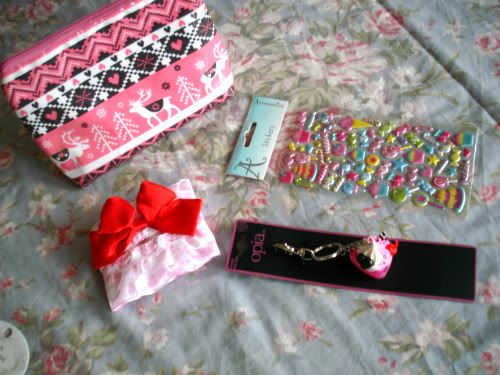 1. Make-up pouch.
2. Tissue cover.
3. Puffy stickers.
4. Icecream keyring.
Accessories in modest tones: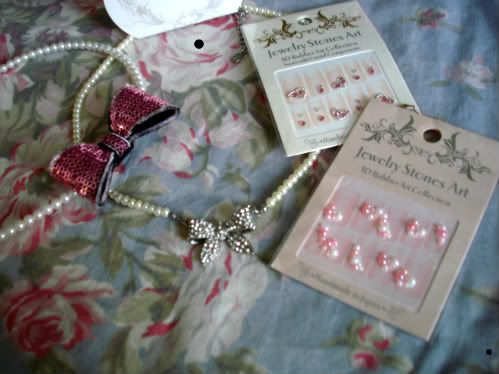 5. Sequin bow hair accessory.
6. Rhinstone embelished bow charm necklace.
7. Nail stickers with Swarovski crystals (Rubber based).
8. Nail stickers with pearly hearts (Rubber based).
The deadline is January 2nd 00:00(GTM+1).
This means I will stop accepting entries later than 1-1-2012 23:59 (11:59 PM).

Rules for entry:
1.You must be a follower, so if you're not a follower yet, please subscribe ♥
2.Please leave ONE comment with your name and A VALID e-mail adress ♥
3.For one extra chance, refer to this giveaway on your blog and link me to your reference in your comment so that I can see it, like so:


4.I'm going to contact you on January 2nd, please make sure you reply within 2 days so please CHECK YOUR EMAIL. If you know now that you won't be able to reply to me on January 3rd or 4th, just let me know beforehand (in your entry or something) so I don't need to worry about ways to contact you.
5. I will announce the winner AFTER the winner replied to my e-mail.