We'll just start with the outfit :)
Hyper member Elize made a cute halloween party.
Rox
,
Juu
and Imke were there in cute and creepy outfits :D. I wasn't so inovative so I just went for a maid/leopard thingy made from stuff I had around the house.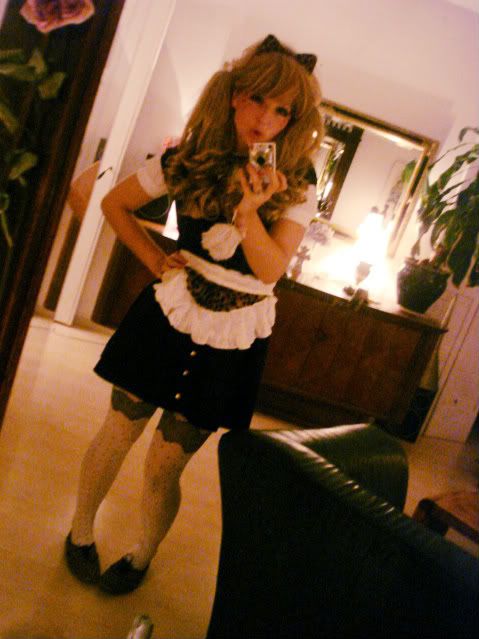 Blouse, top, skirt, cat ears: H&M
Tights: Primark
Shoes: Monki
Apron: handmade
Tiny scarf: my brother's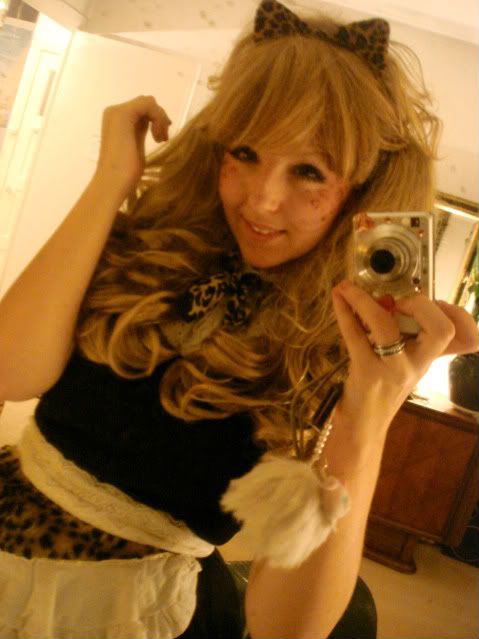 No underlashes this time, to increase a cat like effect on the eyes :)
It was a fun party and Rox and I talked about how much we're in the mood for partying ò.ó we should go out some time soon but you know, school is totally in the way :(
Anyway no more whining.
I've been shopping in the most unlikely places and times lately. I should start wearing all the stuff I bought since september cuz I've got a lot of ideas :)
Well, on to the swag: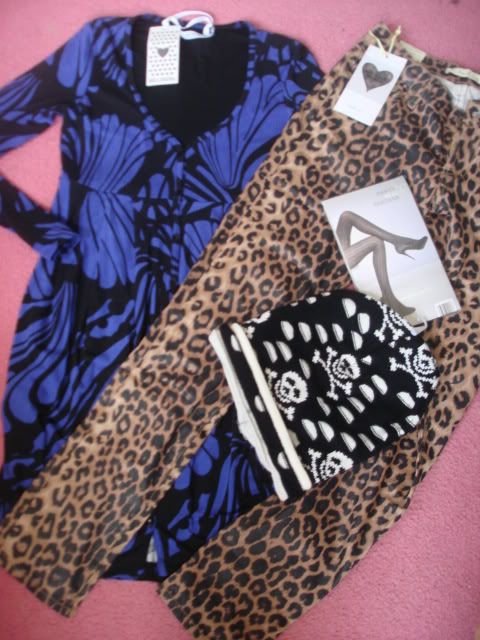 Dress: Bellisima (from outlet shop Marquis)
Pants: market
Hat: market
Tights: Aldi supermarket. RECOMMEND ITEM for gals from the Netherlands and Germany~
It was all very cheap but I shouldn't be shopping anymore, I have too much stuff *_* Better start wearing it first~