Last saturday was the much anticipated Hello Kitty, Hello Holland, Hello HYPER meeting in Japanmuseum
Sieboldhuis
in Leiden.
We went there to see the small exhibition of rare and interesting Hello Kitty merchandise. Only the official merchandise, so not the chainsaw and the shotgun that are decorated with Hello Kitty or anything like that~
Everyone looked really lovely, it was a really nice meeting.
Sadly some of us (yes me too) left early to attend a symposium about Japanese fashion and cuteness arranged by Leiden university (this is in fact the university I go to) I hoped to attain some clarity about cuteness, fashion and sexuality to be able to form a good thesis question. But eveything just came out more and more complicated :/
Anyway :D back to the meeting yes?
We met up in the station hall.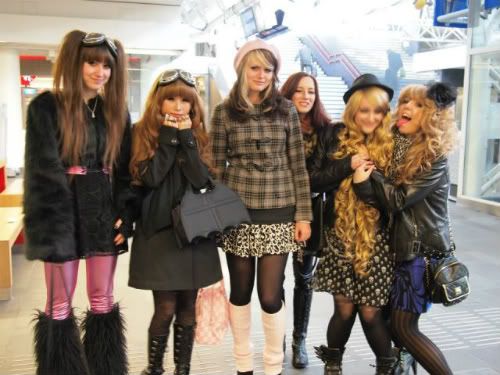 The one with the long blonde hair is
Rox
:D doesn't she look great with this wig? I think it's really fabulous :)
And Elize is so cuuute <3 br="">
We walked to the museum and after looking at the exhibition we made little hats with stencils provided at tiny tables made for the kids that were to attend.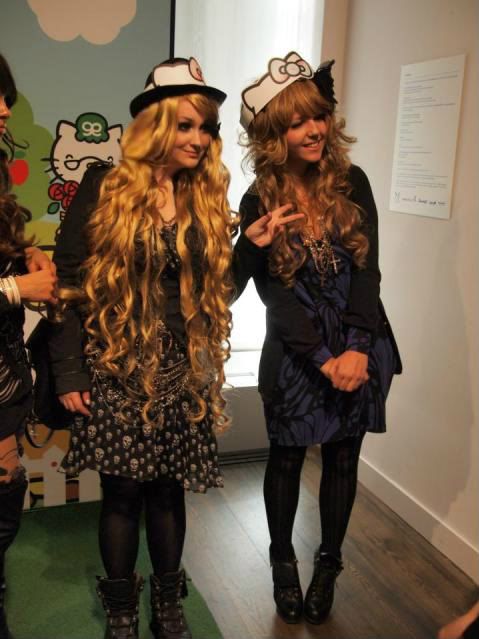 After playing around for a while we took this group shot in the garden: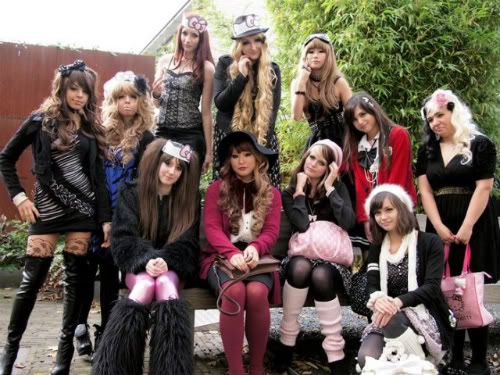 I should stop making silly faces in EVERY SINGLE PICTURE I'm starting to regret the fact I don't have any cute pictures afterwards :/
Anyway, the outfit :) YOu may have noticed I was REALLY happy with this code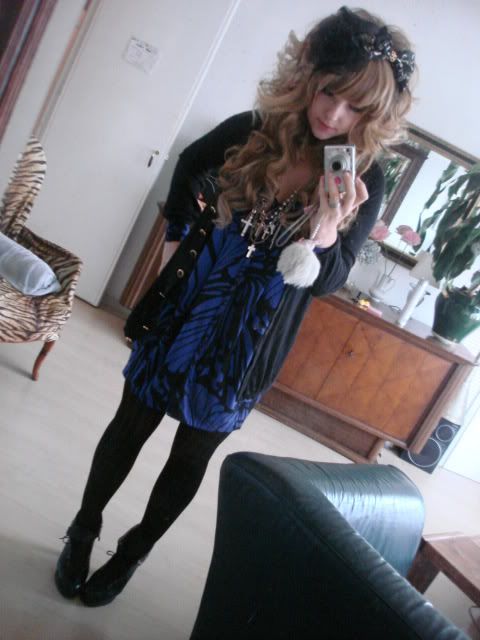 I was totally comfortable, I loved the silhouette and the colors and I was happy to have a fluffy straight fringe once again
Pic from when I came back home, shows the striped tights better
Many girls on the meet were more rock inspired and I guess with the cross necklace I kind of fit in :)
Rundown:
Dress: Bellissima
Cardigan: Glamorous Jane
Tights: Aldi
Shoes: Zara
Necklace: River Island
Hairbow: Gift from rox ♥
Flower: Kruidvat (drugstore)3>