Some months ago I realized how long one of my favourite agemo had been around. I'm talking about Ayurina. She's already 29 and going to turn 30 in December. I was worried about her, as she might be kicked out of the magazine at 30..
Next thing I knew it was August and gal icon Momoeri turned 30!
Yes, this one is 30, would you believe it?
The borders of gal have definetly been stretched in the past decade. In the 90's being gal over 20 was nearly unthinkable, and nowadays ladies can be gal even well into their 30's!
The other day
Rox
linked me
here
to the Ageha, Nuts and I♥Mama collab oneesan ni natta (vol. 2). I was looking all around for it but couldn't find it, luckily I have Rox XD she knows how to find stuff U_U
Not only is this mag much more pleasant to read as they don't attempt to squeeze in too many people and items into one page, I was also happily surprised to see gals 30, 31, 34, yes even 36 years old!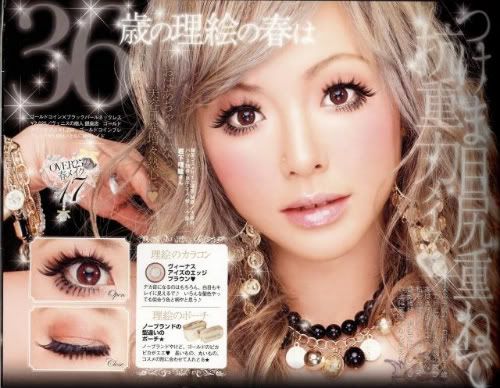 This woman is supposed to be 36. Some photoshop helps here, of course :P but she's pretty fit for a 36 year old mother of 3~ She's also single and if I got it right, she got divorced twice.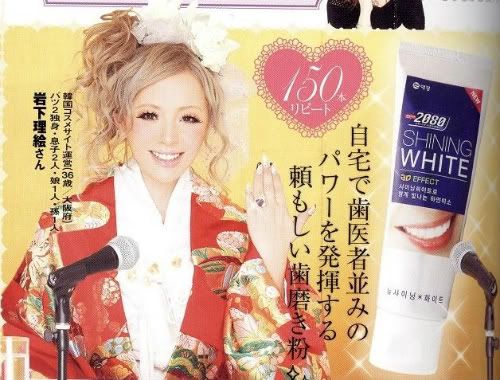 (no idea why they're flashing the rings)
She got her first child at 19 and this one is now 16 years old (well, at the time it was printed). 2 of her kids are boys, the last one is a girl. And after a bit of research I found out the most perculiar fact. This woman is a grandmother.
Note: This
can
be prevented by several methods of birth-control~
Unless you want it like this, obviously~
Sorry, I only just got over the whole gal mama phenomenon in general so gal grandmom..not for me :/
Nonetheless she's got some hot style :D
For a profession it seems she manages a website for Korean cosmetics. Maybe she does some more than that... But all in all she makes a fine living because she's got a motorbike
and
a car. I do hope she spends some of that money on her kids and grandchild~
Even though not all models were wearing such typical and flashy coordinates, it was good to see there were ways to grow up gal and there turned out to be many different options.
Also, don't worry, this is the only grandmom and most of the girls in the magazine have high positions in their profession or cute little families instead~
How long would you like to hold on to your style for?