Wow I haven't posted what I wanted to in days. I've just been SO busy with homework and getting ready for my birthday! which was today (22-09) :)
Normally I'm excited about my birthday 3 weeks ahead but this year I didn't really realize it was coming. Which really made the day itself much nicer actually~
So now, for my outfit today! My new coat came in yesterday!! Just in time for me to wear it on my birthday and be able to create the outfit I had anticipated for weeks!!
It was inspired by this outfit Yumachi was wearing in last February's Egg: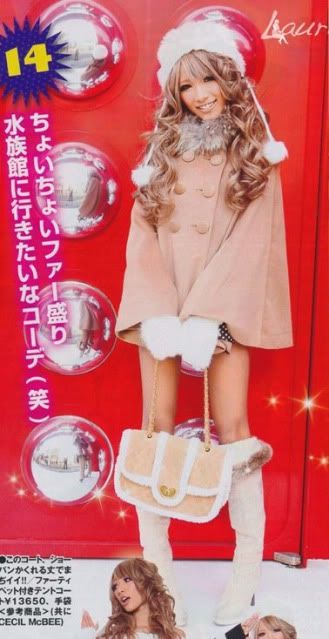 I just ordered the coat I had a whole different idea with it, you'll see that one too when I assemble it~ But I adore this coord and I tried to get as close as possible with my wardrobe~
Without the coat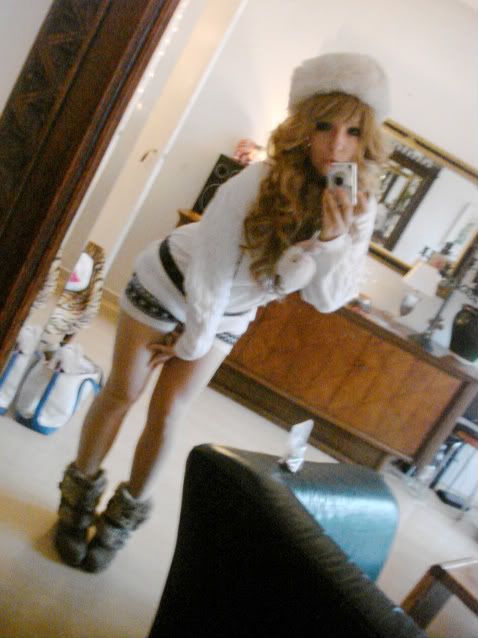 With coat open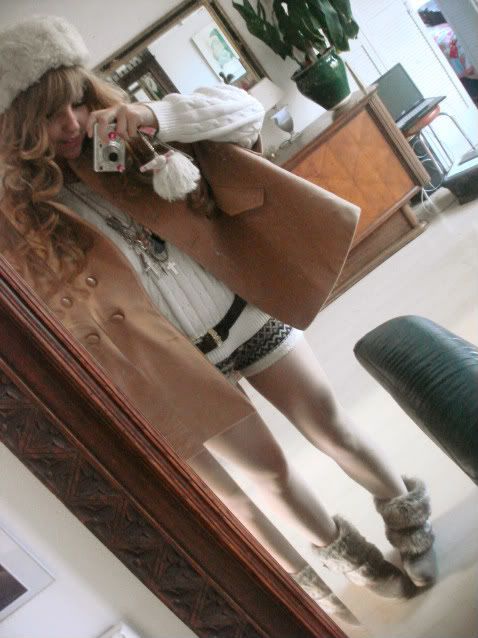 Coat buttoned down!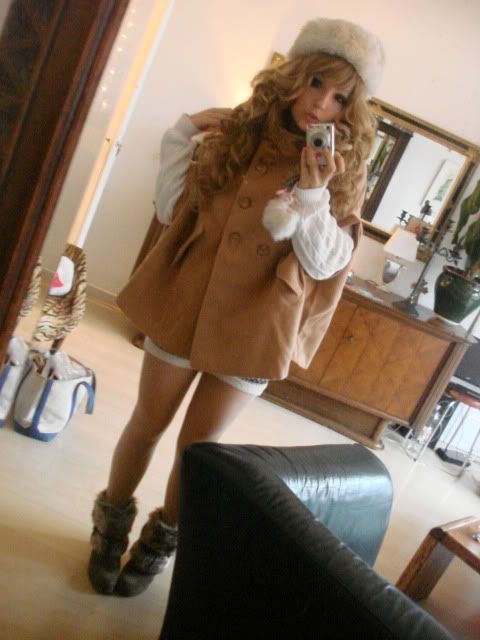 Gwaaa I love it ♥ I'm very pleased~~
Some of you mentioned, in the readersurvey, that it would be usefull to make reference of the brands I wear and where I got things I used for deco and DIY. I never did this, partly because I don't wanna be a showoff with some (only a minor amount) of the stuff I have, that come from Japanese or high-end western brands. But because some of you mentioned how handy that would be, I'll try to make little rundowns from now~
hat: second hand
sweater: was my dad's
pants: from a cheap little shop in Harajuku
shoes: CafeModa
necklace: River Island
belt: Alyssa Mode
coat:
ebay
These coats are quite well represented in the local shops and I've seen nice ones for a low budget in C&A, though e-bay is VERY reasonable too and quite satisfactory. (I'd use the word cheap but this is relative. For the type of garment:coat, it's low-budget)
I also wanna thank you for 2 things:
1. Thanx so much for the great response to the survey. You've helped me a lot, I got some valuable advice and lovely support and the data I gained will help me make the blog more lively and make me enjoy blogging more!
2. Thanx so much for all the lovely fb messages for my birthday, I will return to thanking people personally when I've had all my parties and everything over with~