As you may have noticed, there was no gyaru challenge result last monday D:
I'm doing the Kanako challenge and it's proven to be dificult, but I really really wanna make it work even if it's failure, I want to try more, so I will post the results up next monday!!
I've also taken long to comment on the comments you left, because I tried to get away from all my hobbies for the past 2 days to dive into the paper I gotto write.
Sadly it's not working out and I'm super scared I might not make it D: There is no deadline, which means I don't feel enough pressure to work hard and submit a half-capacity paper, but the professor will probebly have to submit my mark to the exam comity someday soon...so there is an invisible deadline..
Well luckily I do have something to share with you :D an outfit!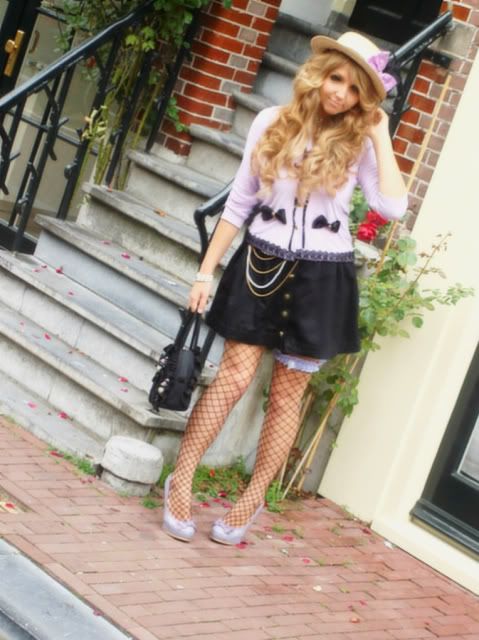 And this is the outfit I submitted to the
Kawaii.i Facebook contest
.
It seems I was right in time with my submission :D
Such wonderfull prizes to win! but the competition is pretty fierce XD Lots of cute gals and lolitas and uniquely styled girls have entered! So if you
want
you
could
vote for me
here
And if you've also entered please share your entry link here :D I wanna vote for you!