Recently I got these ponytailclips from the local drugstore because they were on sale, it really enables me to wear more ott outfits, without needing an occasion to put effort into my hair.
Like Rox said the other day, you do feel a lot more childish with ponytails..
And wearing this I started to feel like I'd kind of passed pink..as an option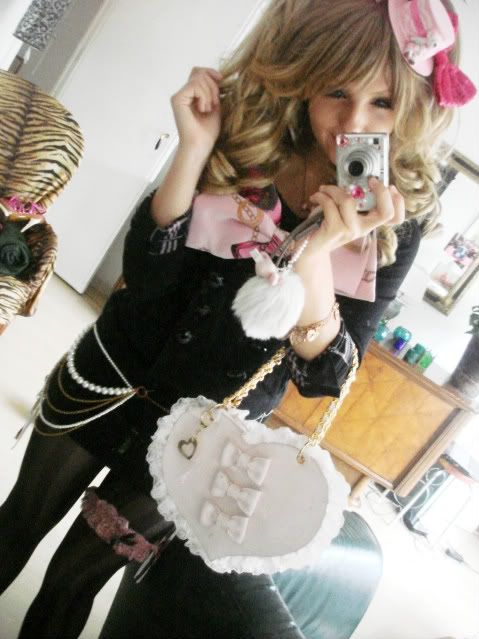 I think my style has become more mature, and though coordinating lilac can be frustrating at times, I seem to have grown accustomed to it..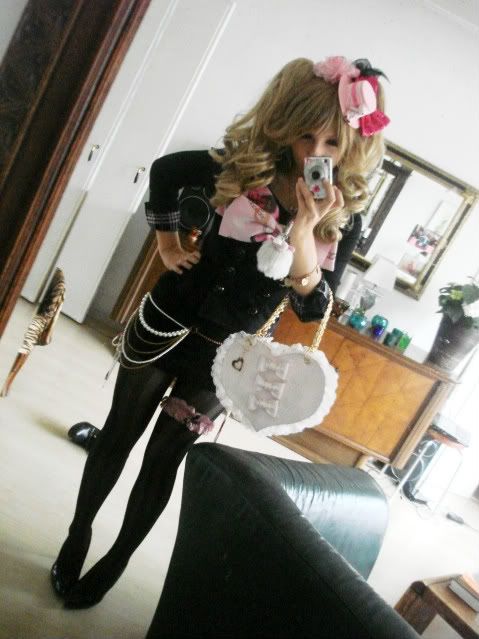 I felt very cute, but the super sweetish ma*rs style isn't really suitable for me anymore, I think sexy and mature is better for me :/
Today I'm planning to work on my outfit for the meet this weekend :D I'm so excited!
For those attending: on saturday I'll be a bit late because I really really have to go to my brother's birthday..but I'll be there so wait for me, at latest untill 4 :(
I reeeaaally really hope to meet some of you girls there ♥