Finally the day has come, that I can happily dive into the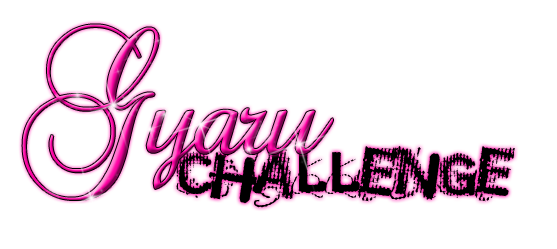 I mentioned this before, some months back, when I cought this idea from Rox's blog
here
(Rox also made the pretty banner ♥)
Sadly, nor Rox, nor my friend and HYPER member
Jessica
has found the time to really execute this plan because they were busy or internetless ^^;;
All in all, this is the idea:
in comment to this post you can make a suggestion for a style you're challenging me to try out. It can be a total style like manba, hime, etc., a style from a specific model or a detail like a hairstyle, makeup style, special accessory or a color you'd want to see me incorporate into an outfit.
It would help a lot if you could add a picture as reference so that I know exactly what you mean.
I will try my best to complete these challenges with the items that I already own. So, if I need to buy a whole new outfit or dye my hair in 7 colors to fit the image, I can't take up the challenge. Luckilly I have a BIG closet and it's very style varied, so I think I'll manage most challenges.
The point is for me to try it out once, I might succeed or fail but that's something everyone can make up for themselves. I'm NOT looking for a new style, I just wanna try out everything and broaden my horizon.
I'll post the challenges every monday, since I have time this summer anyway :D and it's a good way for me to stay motivated and busy :) and at the same time keep this blog alive.
So bring it on :D please challenge meee!!!