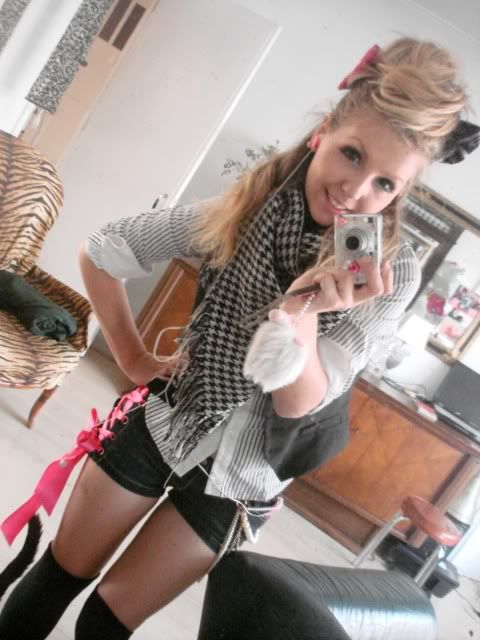 When I posted pics of this hairstyle before, people asked me for tutorials, and this style happens to be very simple so I think this picture tutorial will do!
I don't use curlers or spray for this hairstyle, at most I might use the straightener but only for the hair that's hanging down.
But if your hair is smooth it might pay off to put a bit of spray in advance.
first part the top of your hair from begind your ears like this
use the top to make a ponytail pretty much on the middle of your head or a little to the side (but not to the back too much)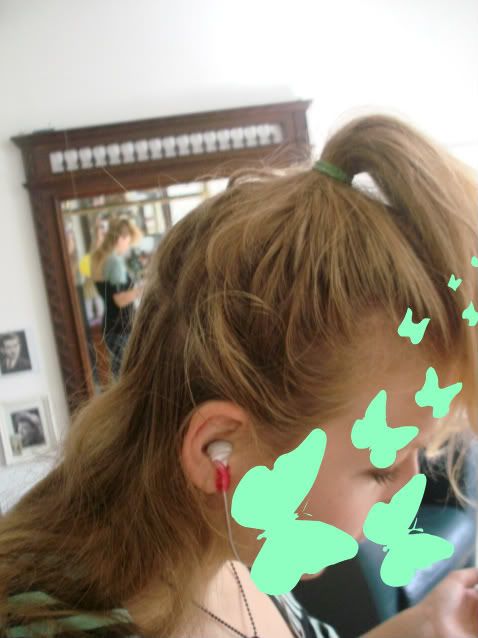 tease the ponytail (this is where spray comes in for people with very smooth hair, spray in ADVANCE)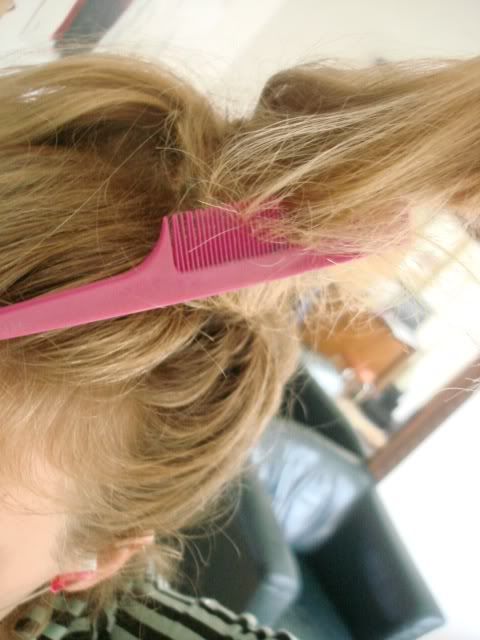 this is how you end up looking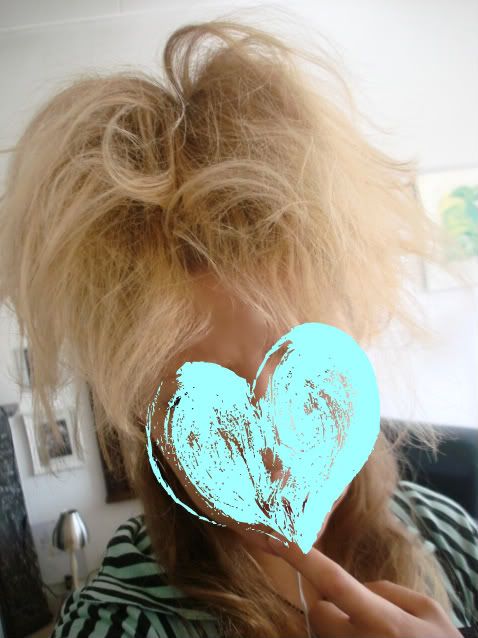 use one hand to unite all the hair gently (you don't need to do it tightly)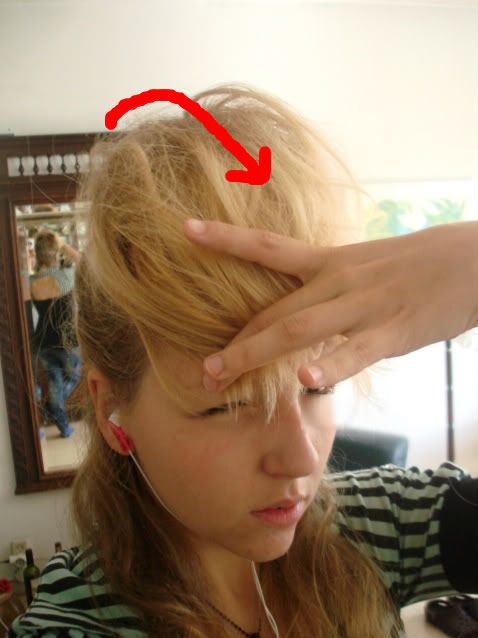 sweep it to the side but if some strands are short and don't want to go to the end with you: all the better, leave them there and pin them down later if they move about.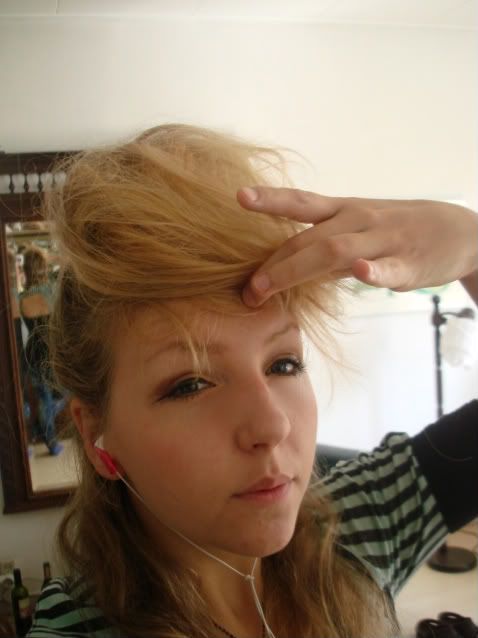 for me, this is the point where most strands of hair stay behind
I pin them down like this
the longer ends can be pinned down too, so if your hair is longer than mine you can still do this style, you just need to curl the hair down and use bigger pins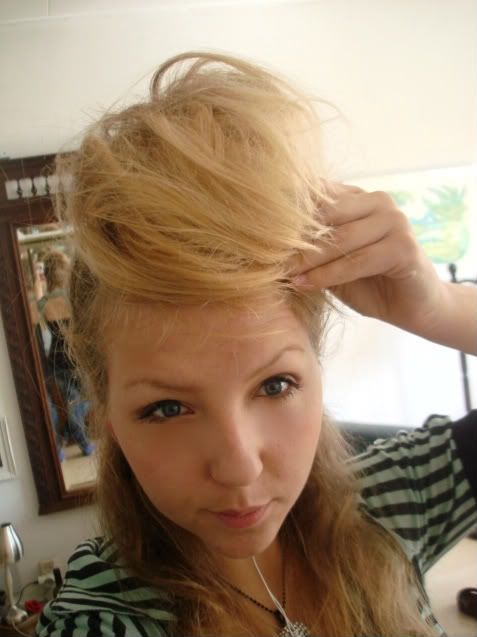 so curl it around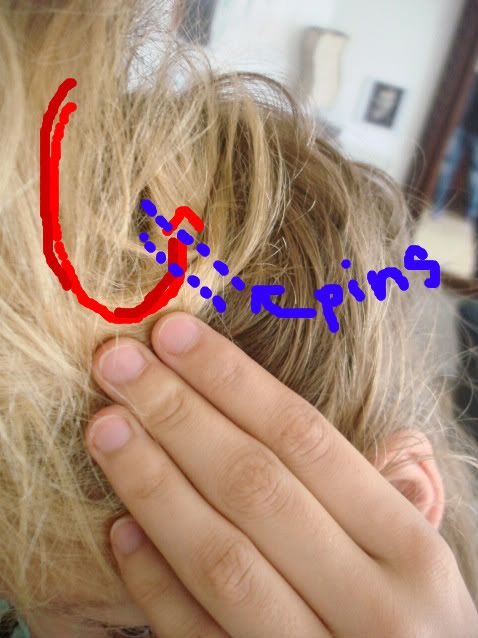 and fan it out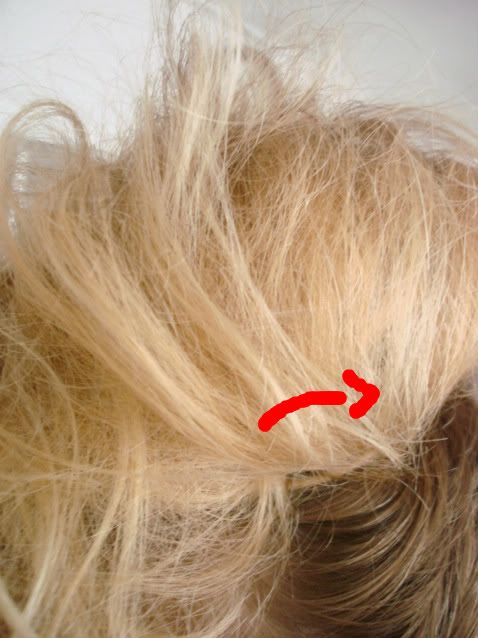 The back is a bit silly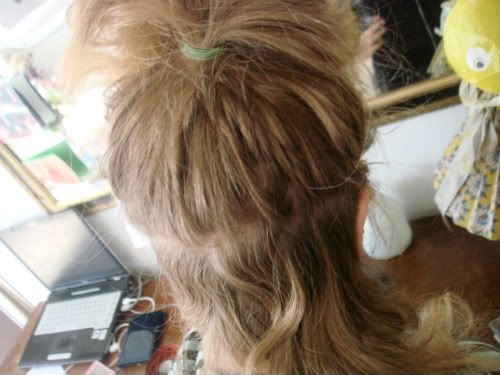 So add some accesories
and done!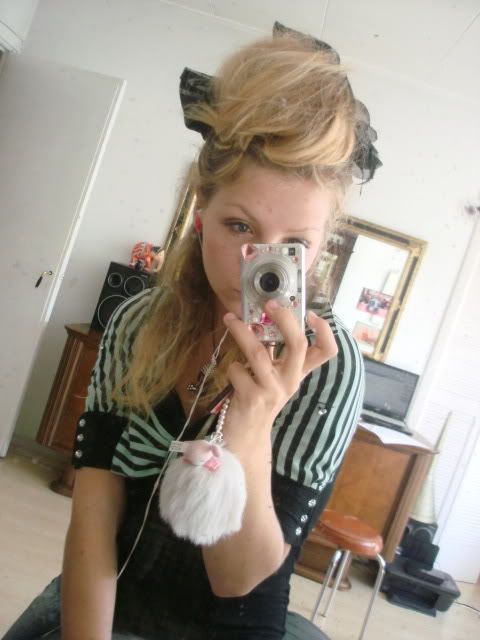 see! That only took a minute :D
*I did some quick editing to make my face look less tired, but I realize it shows kinda bad, however I prefer it like this, rather than sticking hearts on my face that might make the picture harder to understand