But first I wanna thank you all for sending me such sweet comments to my last entry. I feel a lot more relaxed and hopeful now :) I'm not as scared as before because I know you girls support me and know how I feel, and that means a lot to me.
On top of that I got a blog award from the lovely
Theresa
! I will be posting about this and a blogaward I recieved from
Chinsa
in the past and shamelessly neglected to post about D:
These are two beautiful gals and I'm really honoured~~~ I'll be posting on this in the end of the week.
Now, a different side of my style here:
(my hair is pretty gross :( but if we call it beachhair can I get away with it? ♥)
This is the outfit I was wearing for a party in Rotterdam, but we never got there!
The lightning struck the powernet of the trains and we were stuck in the train for 3 and a half hours, after that we had to take the train back home right away and I went to bed at 5 when the sun was up~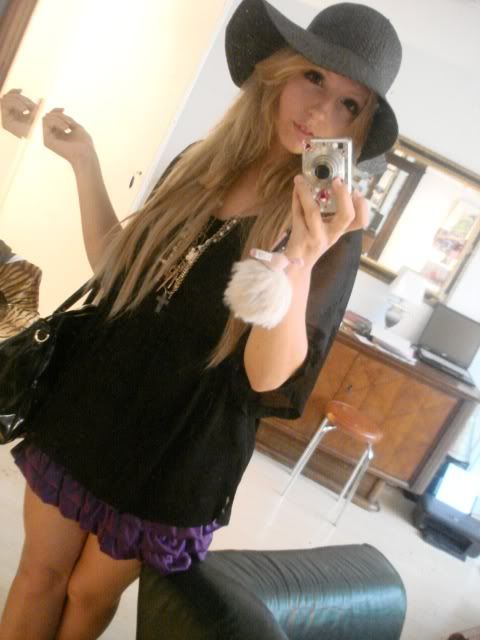 When we were in the train we got thirsty and decided to open the wine we meant to give to the party's host as a present. (I hardly ever drink and drinking alcohol is NOT a good idea when thirsty and stuck because it dries you out more, DON'T use my foolish act as an example~!!)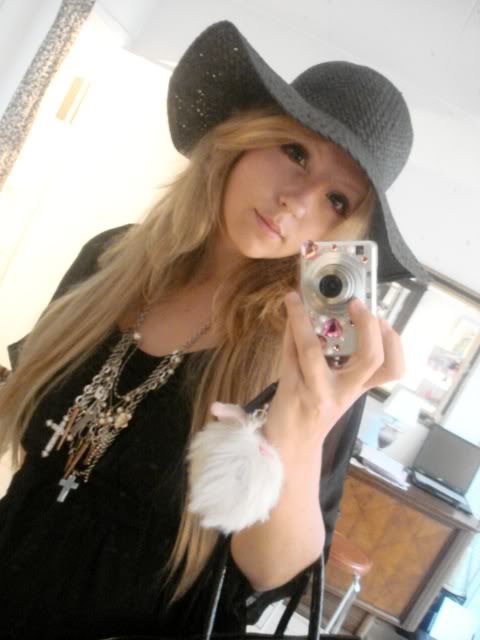 on the way to finding an opener we met a Polish guy who opened it for us and drank probebly 3/4th of the bottle
Now some little cute notes~
I'm sure you all know these cute mini hats from h&m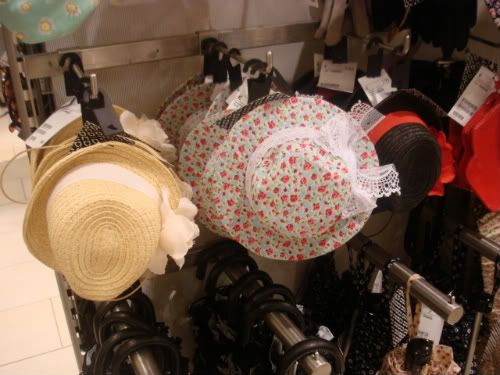 mini hats steal my heart every time, but when they're lined up like this I WANNA BUY ALL OF THEMMMM
As you're reading this post I might be working on a resit exam...