So! This week
Rii
gave me the Blogger Award 2011 :D
The rules are :
1. Say something about the person who gives you the award.
2. Write something about yourself and your aim with your blog.
3. Give the award to 9 bloggers you like! (don't forget to tell them!)
1.
Rii
is a gorgeous and sexy gal from Germany and I got the chance to meet her in Tokyo in January when she was still living there.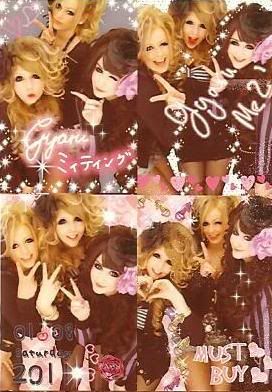 Her style is really cool, mature and sexy but never boring. I Enjoy reading her blog and I was so honoured to get this award from her ToT.
2. Well honestly I'm not sure what I aim for anymore. I want to share my personal style and lately I was busy and that was what I limited myself to. But formerly I was trying to share tips about what's in store here in the Netherlands (which in some cases works in Belgium, Germany, France, England and sometimes for global consumers too) and maybe small news posts from time to time. I do intend to make (more) tutorials, but it's tougher than I thought XD.
I want to make this blog a lot more fun, but I don't always have the tools (e.g. living in Japan or having all the sources).
Any questions you can ask me here or on
my formspring
.
3.Nominations!
Sara Mari
Sui
Debbie
Becci
Magda
Michi
Rox
Katrin
Nicola
Don't feel obliged to do anything with it, especially because I'm sure some of you've already received this :)
I've received the Lovely Blog Award from
Chinsa
more than half a year ago. I'm so sorryyy
Yet, because I'm already having trouble picking no less than 9 people for the Blogger Award 2011, I'm gonna let this one slip, and just say big thanx to
Chinsa
. She's one of the gals I met in Finland last november, she was very very sweet and she's such a cute girl, as a gal but also naturally really really pretty!
In January I also received a cute Illustration from
StudioTO
. But I was messing with the layout back then so I didn't find the comment ;o; but recently I found it and I want to share it with you.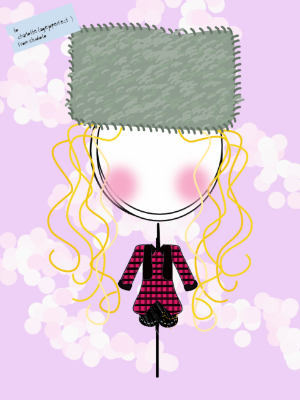 I hope this is alright, click the pic and it'll link you to the post about these on StudioTO's blog :)
More cute western gals got their image
here
So! I'm so honoured with all these, they make me really happy :)