soooorry I've been slacking D:
lately I've been ill and my exams are coming and I got a new job (not time consuming, but it kind of eats me on the inside you know?), so I guess I'm gonna be a bit busy for the next 3 weeks, I'm sorryyy.
But first!
I stayed over with Rox in her cute new house this weekend :D
outfit here :D
(not much space for posing in a charming way X_X)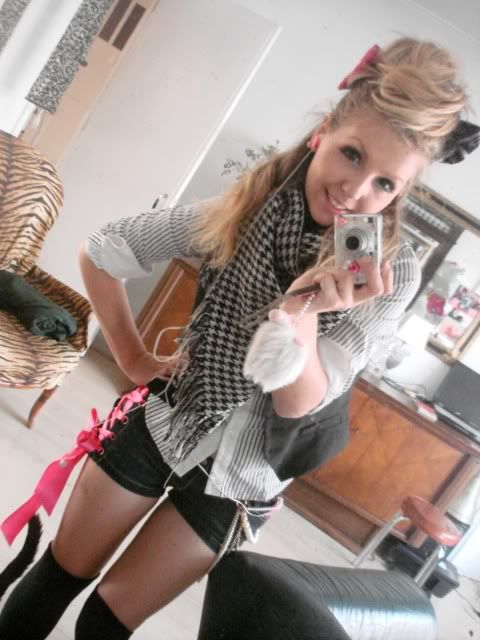 And we tried out manba :D
Some of you might know I've done manba a couple times in a far past..I looked just the same as I did then *_* scary.
but I won't be posting that here now, I'd rather Rox post it on her blog first because it's part of her
Gyaru Challenge
we might have to wait a while becase her laptop is in a coma XD
Sorry if there's not a lot of updates this month, I'm just really busy D: I try to keep it fun!