Last saturday we were going to meet German gals in Dusseldorf! so Rox, Jessica, Josephien and myself got up early to do all the preparations (hair etc). And we left at 10 in the morning
Driving the Truusinator, everything was cool. After being in the car for around 2 hours or something we were almost at the station!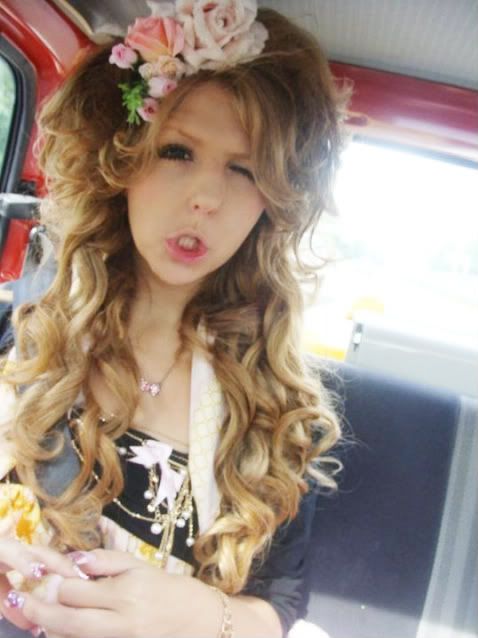 We landed at our last traffic light, last turn! But then..
AAAAHHHH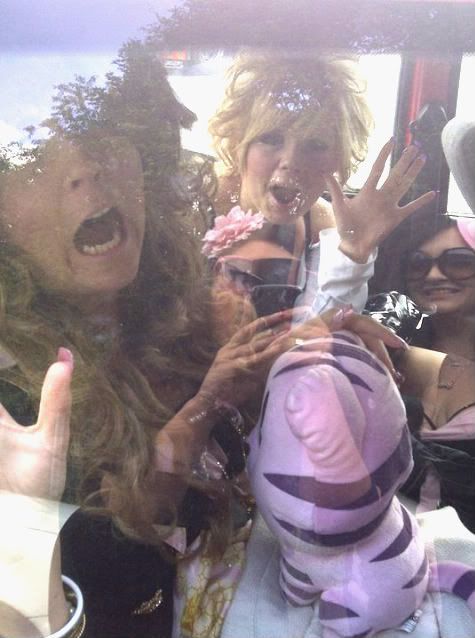 EEEEEHHHHHH
BOOM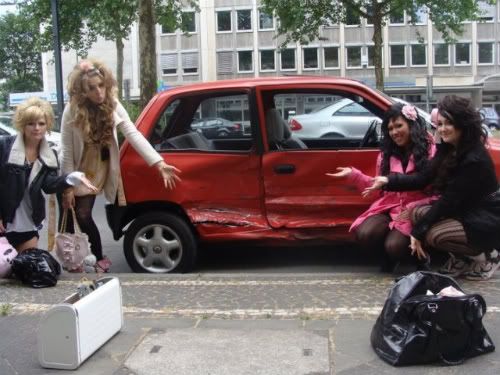 We got hit by a car on the right side.
off course I'm trying to tell you in a funny way now (hoping not to insult anyone) but in fact it was not fun at all. The car is pretty much scrap metal now and I think we're all coping with stiff muscles and hysterical fears right now. Rox has been told to take rest this week..Please take care bb ♥
I somehow cut my head in a way, it was a small cut but it bled a lot, and even though it's minor size, I've had several people tell me that's gonna leave a mark. All I can say is, that won't be the first mark on my head anyway XD
I had a rather intense headache all day saturday, so I'm really sorry I wasn't too outgoing and cool the time of the meeting :( but since sunday my head has been fine, and I've been feeling fine! I wanna thank everyone that's sent me kind messages on FB. It's nice to know people care about what happens to me.
I won't go to the doctor unless I feel like the recent state is gonna take long to resolve. I'm gratefull enough that my head is fine anyway~
Back to the meeting!
Sascha and Jessica took such great care of us at the scene of the accident! And they helped us get to the meeting later!
We passed this street with my name in it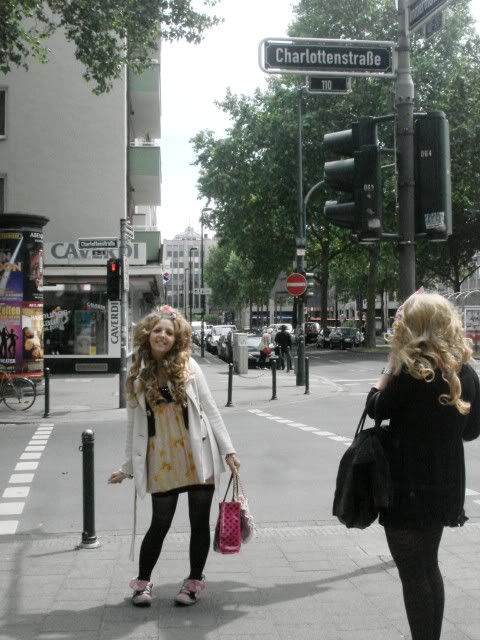 When we met the group the people were so nice!!!!! I talked to Bella and Gabriella and Kitai Fi and they were all so sweet and caring too and I got a cool bandage for my head~~~
First we went to burgerking. Rox was still so busy with arranging things, I can only immagine how enervating the day must've been for her.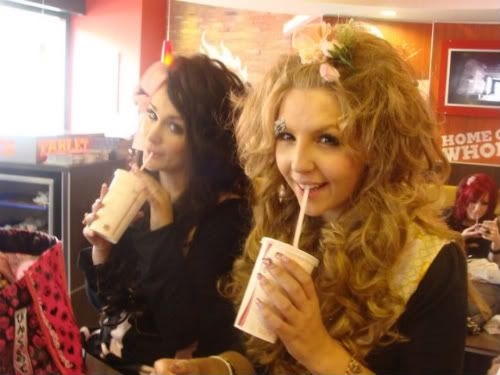 (btw I changed my hair a little from the beginning, because the crash kind of cranked my style XD and the swollen eye too~)
We went back to the station after a while and a little later we could join the line for Purikura :D
Dear Sascha and Jessica took one with all of HYPER. I was so happy we had them to help us out all the time, they were great hosts~
(my favourite :D)
We had to leave after that because Rox' uncle who was so kind to pick us up and help us out had arrived.
We took a groupshot
and I butted into a pic of Pai and Rox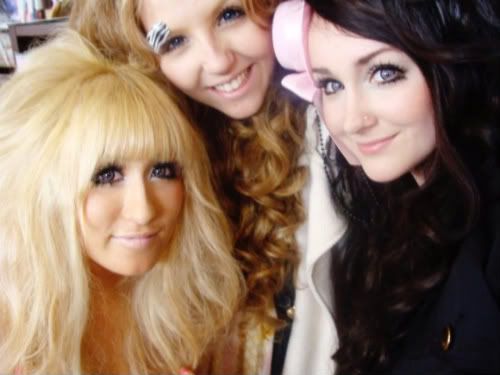 Mwahaha
And then we had to go.
I couldn't meet everyone, and the people that I did meet, I'm so sorry, we were all a little in shock and not super fab and social..
I DO hope that EEEVERYONEEEE will come to the international meet in Holland this summer :D
Info from the lovely host of the summermeet Laura:
http://www.laurakubben.com/summermeeting/