Well I told you about my new job right? I work for Metro, handing out newspapers in the morning, but this morning was a special one, as today Metro was released as the work of Lady Gaga, one-day-chief-editor.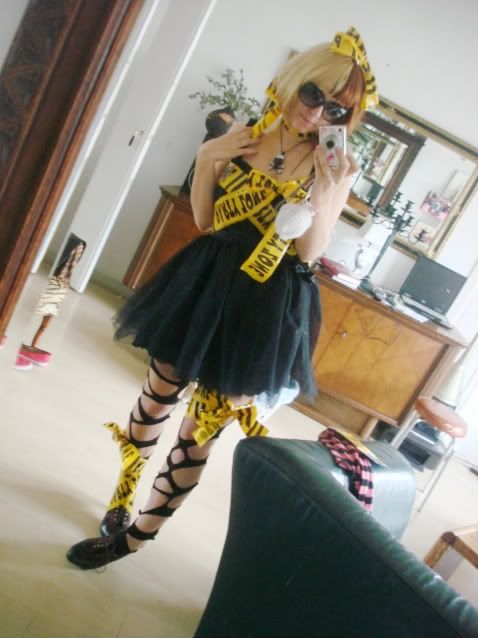 For this occasion some of the handout girls were asked to wear Gaga inspired fashion during the job, and they shot a little promo video about the day.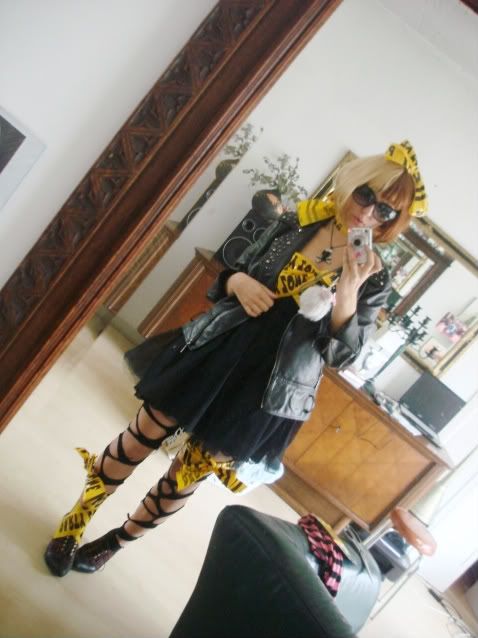 I'm not a huge Gaga fan and my feelings have actually always been mixed, one side I love her music and fashion and her as an icon, on the other side it's different. But I think recently I've kind of gotten over it and as I love her fashion in any case, took up the job today.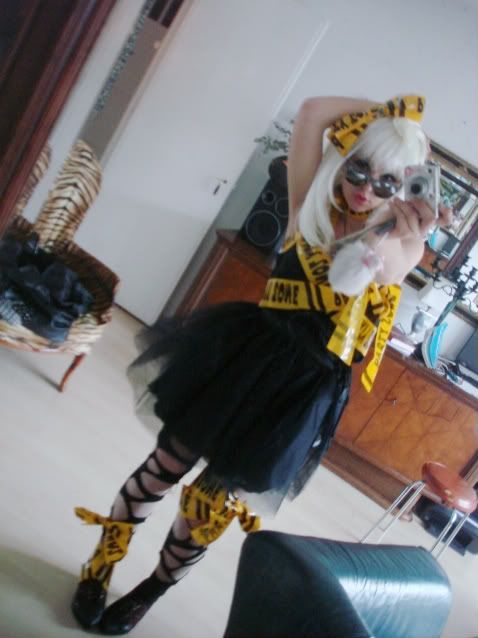 These were the wig and shades provided.
But I thought that was not as cute as the wig and shades I used on the shots above, so in the promo vid I look something like this:
but with the jacket :( bit tacky but well~
it was fun to do and I earned money :D