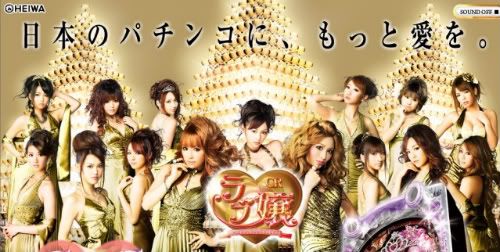 Heiwa game machine producers have recently brought out this new pachinko machine, made to give the player an even more pleasant time and more importantly: make them stick to the machine and spend cash more than they already do.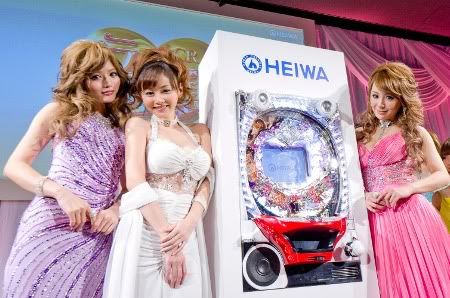 Rabujo combines the word love and the suffix jo we see in kyabajo (hostess) and agejo. (basicly means girl)
In this game the kyabajo, called lovejo, play an important role to keep the customer stuck to their chair. Former agemo and hostess icon Momoeri, together with agemo Shizuka Mutou (both my long time idols) play the lead in this kyabakura spin off.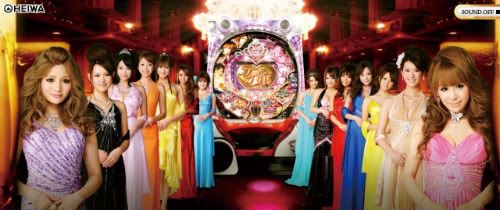 When you sit on the chair in front of the machine, a sensor will pick up on your presence and the machine will welcome you, when you try to leave, the machine will say "oh, are you already leaving?" in a cute way.
Using the barcode on the machine, you can get your favourite lovejo to send you mails to your phone as long as you're in your chair.
But if you wanna have a taste now, you can use the barcode on their site as long as the introduction campaign called "mobajo" lasts!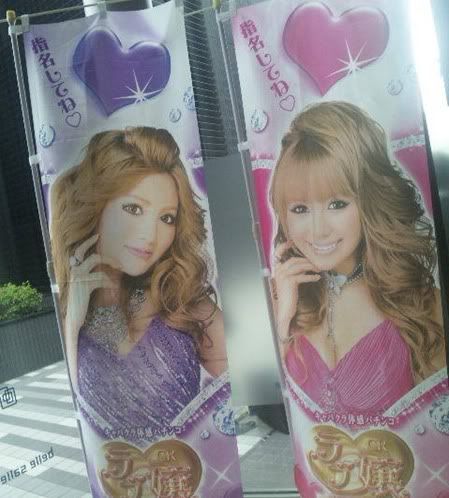 The girl you pick can come from the Momoeri-lead "club Rose", or the Shizuka-lead "club Lavender". But in either clubs, you can enjoy the service of relaxation Izumi (sounds erotic) when you clear a stage in the game.
Even though I don't give for these kind of gambling games at all, these CM's are so cute~!!
When I see Momoeri and Shizuka like that, I can totally see how people spend all their money on hostesses (or pachinko...more likely XD). I'm totally in love ♥
At the opening night of these machines, Momoeri said it's so cute, even though kyabakura are associated with men the game is suitable for girls too and maybe even a little embarassing for guys to sit behind such a cutely designed machine.
CR Rabujo's introductionary page
(lol at english version of night of fire screaming from your comp now)