This is the cover of March Ageha, featuring long time Agemo Sayaka Araki.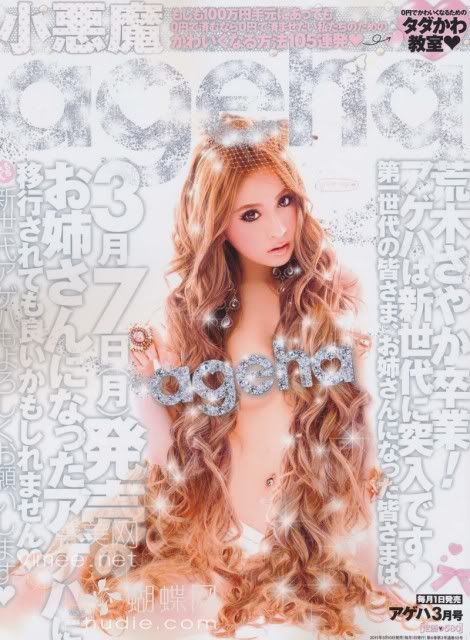 In the issue there are 5 pages dedicated to her graduation from ageha.
Sayaka thanks the readers, she sais she really would love to stay with Ageha but she feels like if she doesn't leave the comfortable place that Ageha is for her, she won't be able to make progress. ( I know this feeling~ )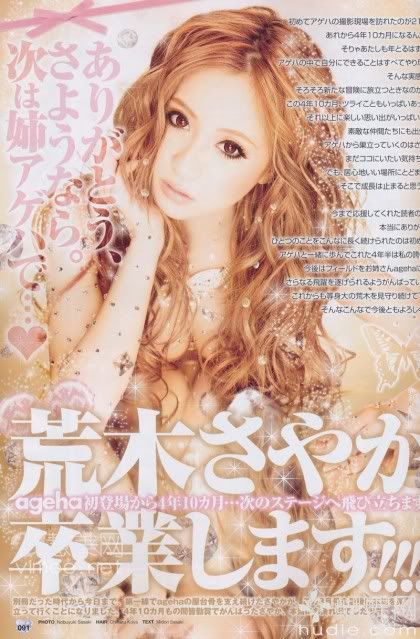 She has been with Ageha since the 3rd issue, in 2006. She made her first cover in the december issue of 2006.
All in all she's been with Ageha for 4 years and 10 months, since she was 21 years old.
I haven't been able to see a copy of the Ageha/I love Mama/Nuts collab :oneesan ni natta yet but it seems Sayaka plays a meaningfull role there too.
Sayaka has had a career as DJ A-Lucky and is a company chief.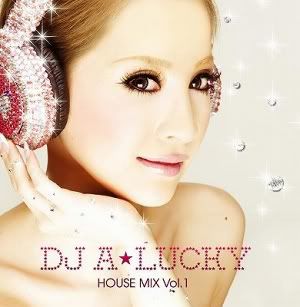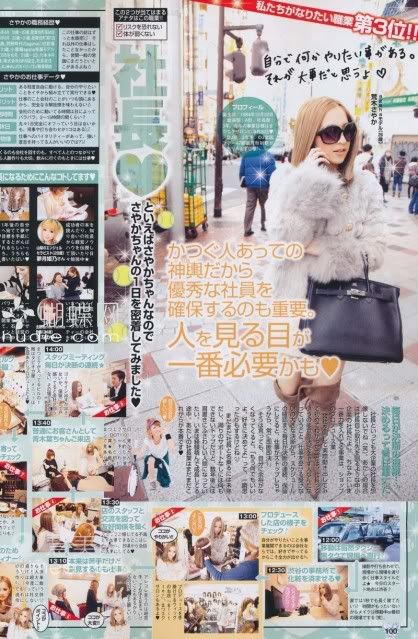 How Sayaka came to Ageha is written down in the Ageha Comic that was printed in 2007.
For this I'll link you to the original post about this
here
by Patrick Macias.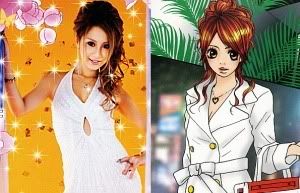 I wish her the best of luck in her career and I hope she'll still meet the other models that she's close friends with.