Today is Chinese new year and that's why it's such a great moment to post about our new years adventure
(no, that's just lucky~)
The 31st of december last year it started snowing in Kyoto!
And Rox and I stayed in to make these dutch traditional cake things for new year (you will soon find out I'm ALWAYS too late taking pictures of food :/)
Rox' friends were going to try find a temple to ring bells at! So we decided to join~
We found one in Teramachi just in time for midnight! people were lining up and after we rang the bell we got a really nice hot drink I have no idea what it was but I bet rice was in.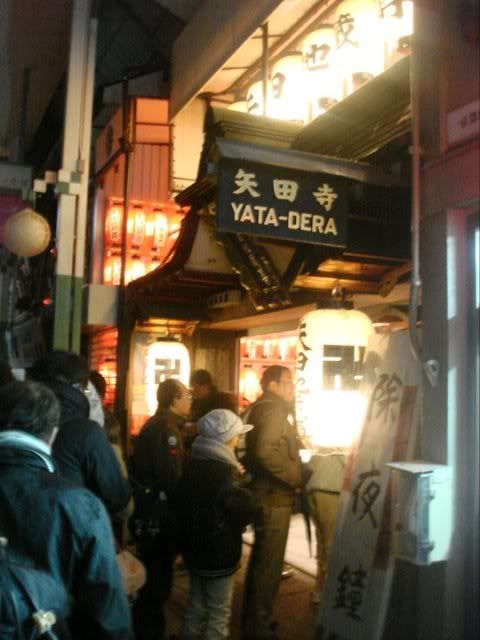 That night, club entry fees were a bit high, and since we came in so late we didn't feel like paying that and instead we ended up in a cute little club called club Ghost. Where entrance was free and most drinks 500yen.
However for Rox and myself drinks were free cuz we're so charming XD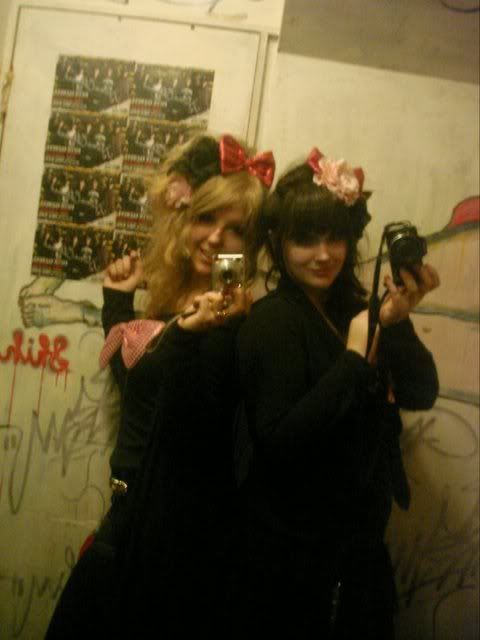 we didn't want to make the hair and make too extravagant because we decided to go see the temple the next day and it would be a long day...
We stayed all night, had so much fun~ talked to nice people and weird people but it was all good.
we came out the next morning on 1-1-'11!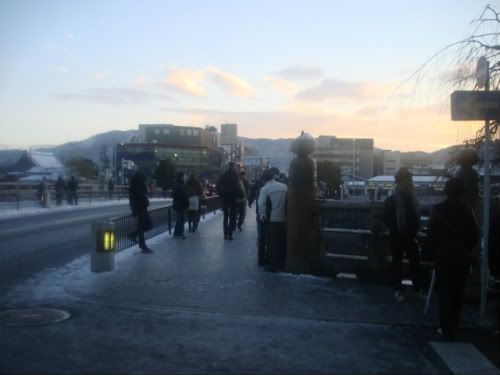 Now, Rox and I had decided to visit the Fushimi Inari Taisha.
and there it was
the charm of this shrine is the many red torii lined up
and even more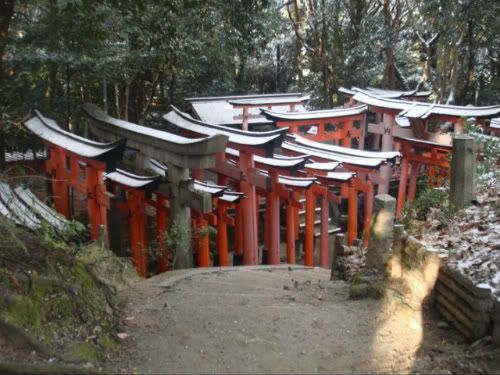 to no end
don't look back!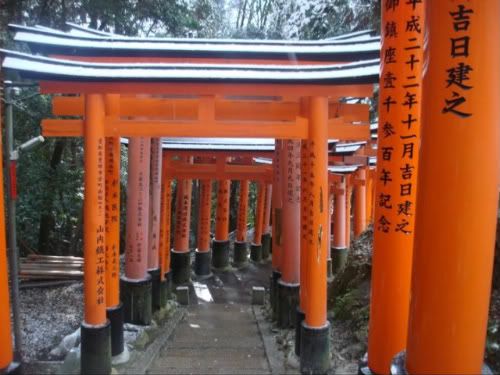 The walk up the hill to the top was incredibly long and we were exhausted, every time we encountered a new stairway we were wondering whether it was right to go up or we should just return..
but we went to the top!!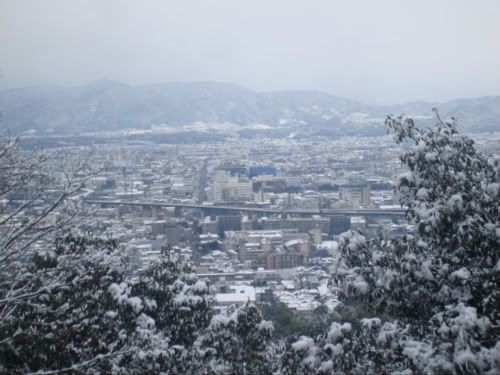 and we rang the bell and wished good luck for the new year~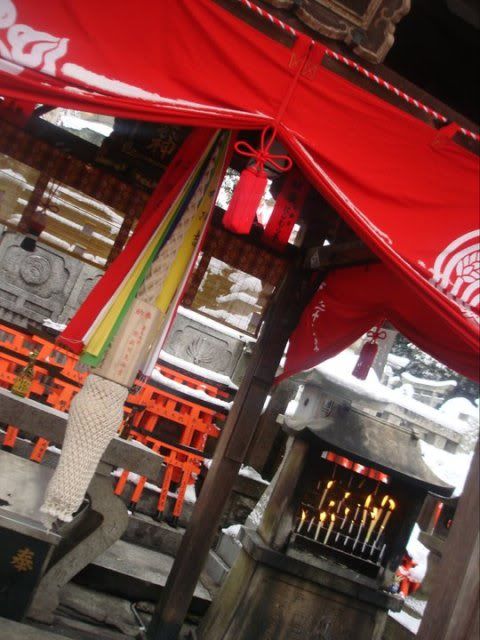 and on our way down we got lost in the woods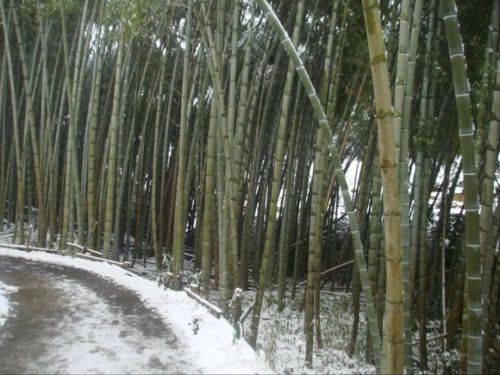 (not joking)
and we came out in a residential area 20 minutes away from the shrine and our feet were soooo dead.
but I wanted to get an apple at a stand in the temple :/
I got it
And we decided to go to Donki after that but we were so dead..we did it anyway but not much shopping spirit left, dead feet reigned that day *_*
we went to home and straight to bed and I stayed in bed for almost 24 hours
but it was a great adventure!