Post about our visit to the Kinkakuji.
I would've liked to do this with access to my other photos but I want to keep it chronological so it's my own fault being so stubborn that again I'll make a post based on the pics on my facebook.
I also stole some of
Rox
's facebook~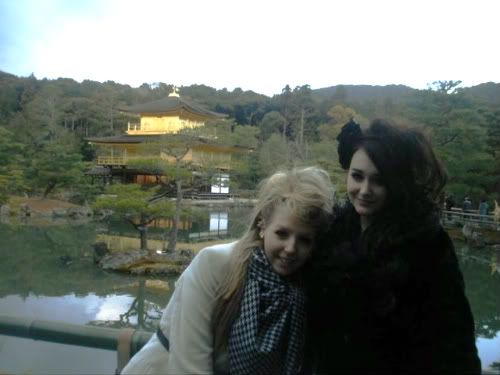 The typical image of Kinkakuji.
The actual name is Rokuonji, but because of it's marking golden pavilion it's known as Kinkakuji.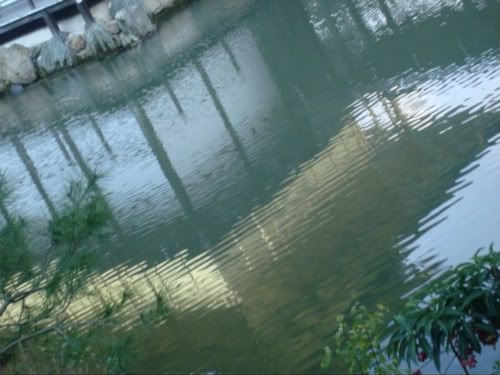 it's reflection in the water
After we tried to go back to the subway station by bus, we found out we could just go to shijou for the same fare and so we did and I think that was the day we ate at kappa sushi..was it?
I love this mad pic I stole from Rox XD I'm like ARRRR FOOD
I'm like that all the time~ it's me at my best~
anyway kappa sushi is really cheap kaitenzushi with little trains that come and bring your food if you ordered it.
yum ♥
In fact my outfit that day was nothing to be mentioned but my hair came out really well by accident that day :O
The time we went to Avanti and I bought straight extentions at Dime, Rox told me about the shopstaff's hair, it was a faux mohawk and it was reeeally sexy, and somehow it came out super well on me, we tried to make it on Rox but sadly it was really just a streak of luck it came out so well on me :( it was a bit sad.
But it was a cool day, the sushi was great and we were really happy to finally find the temple and we had a pretty cool night at the dohokan too for most of the time :D
I really miss the time there and I just miss having Rox around me actually XD
I miss you bb ;~;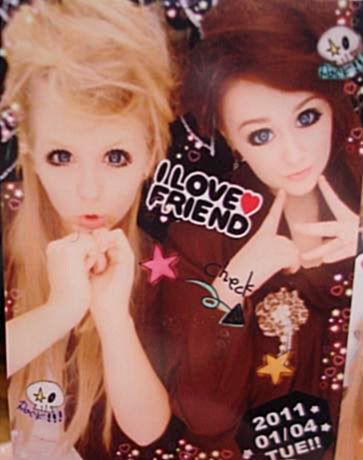 I recently lost my schedule for posts but I think that..
Next post = TOKYO so stay tuned ♥