300 Followers ♥ :D
Finally got the layout as good as I'm gonna get it :) I'm glad personally, even though I know it's not the most great and fancy thing, I worked hard with my capacities XD
Speaking between you and me..I'm not the hero on the keyboard~
Now, this is gonna be a little post about one of my first days in Kyoto with my wonderfull friend and host
Rox
.
I would've posted about the very first day but I somehow lost my puris of that day D: and because I can't access my other laptop for the moment I'll have to survive on my facebook pics so I simply can't pull that trick and instead I'll start off with
THE DAY ROX WENT BLONDE
dumm dumm dumm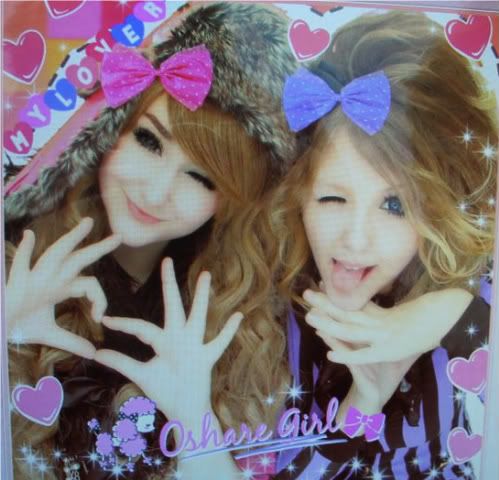 No she didn't, she's way too hot as a brunette
What we did was, she used my extentions and fringe and wore a hat with it and tadaaahh, blonde Rox :D Isn't it cute?
(in exchange she lent me her black and blue tail as a point for my outfit :D)
Rox took me to Teramachi, a shopping arcade near Shijo dori, but first we walked the food market, which would cross Teramachi street.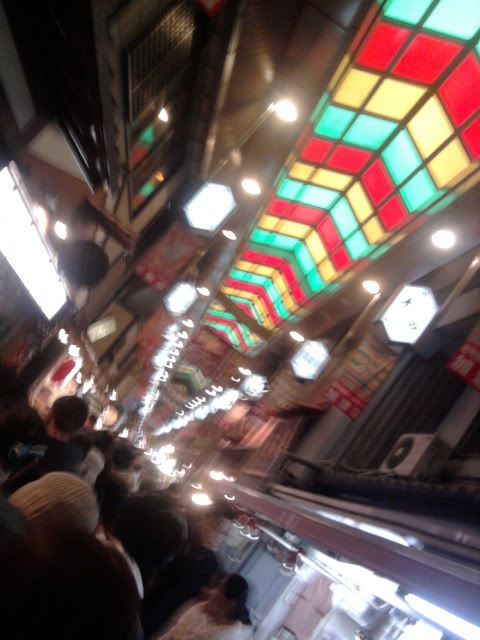 Which was way too crowded, I've been sandwiched by absolute strangers *_* it was akward, but also good fun :)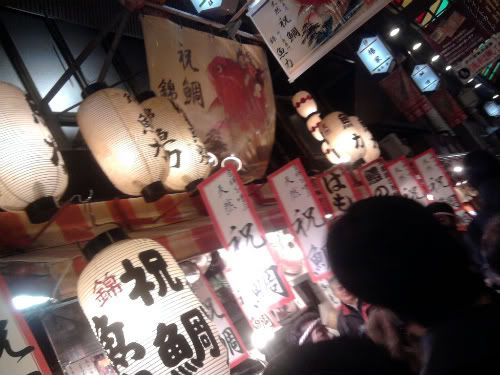 at the end was this little temple, which is what makes Teramachi into Teramachi (=temple town), the street has these little alleys attached with shrine like things in it (well supposed to be temples apparently, according to the name).
We spent the day there, she showed me around many cute accesory shops, and 100yen shops, 300yen shops (400yen shop XD) and we took puris all over :D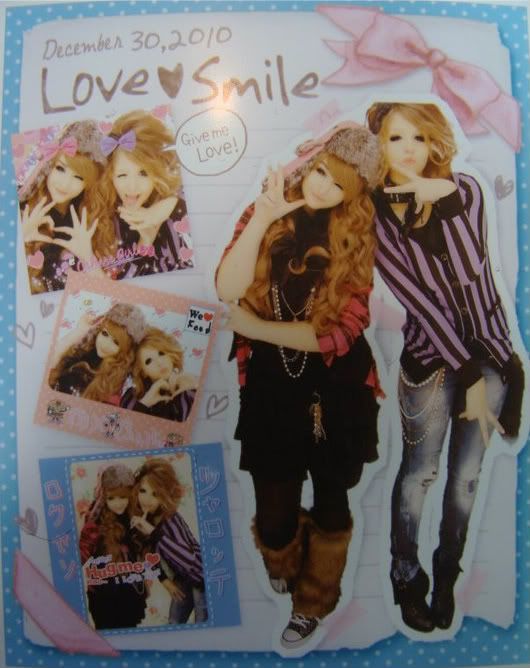 (I dareday I spent more than 4000yen on puris when I was in Japan..and I only pay half cuz it's always at least the 2 of us..lots of puris *_*)
Blond Rox got A LOT of love from the people in shops and in the arcade thingy :D I think she looked like the typical cute girl, not only the looong blonde hair but that cute nose and huge, wide brown eyes (lens ;P).
But Rox was actually looking for dark extentions cuz her old ones died, it was a strugle finding them but we did!! in OPA but the new ones she got (are really pretty but) tangle easily, I hope she'll be able to fix that though, they look so pretty ;~;
And I got one of my best buys in Japan on that very day! This hat~!!!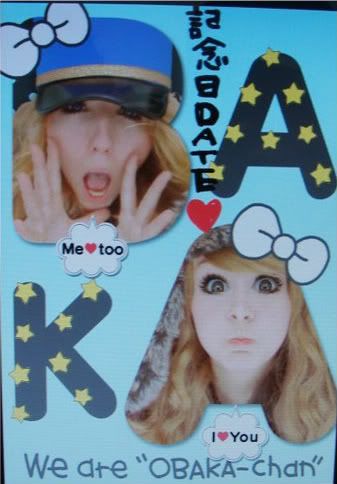 (not actually anniversary date XD)
And this hat will get a tiny little post of his own because I love it so much, so please look forward to it ♥