Yay!!! Passed 200 amigos here, thank you ♥!!!
The tsukicon posts will get a little brother sometime next week, but for now I'm a bit tired of posting my own face, so now for something completely different!
River Island!
One of my favourite shops that I've been neglecting to report on for months and months :o
Tadaaa, this is a cute and sexy coord that I'd go for myself, Mainly cuz those shoes are love ♥_♥
but those shorts could also go with a much more mature coord off course, with a jacket and some tough boots or something.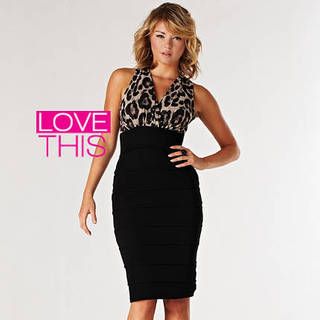 Another sexy little number I had to share with you ;)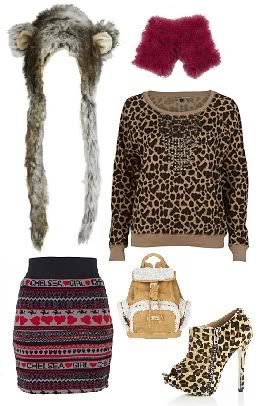 This coord is not my personal style but when I came across this skirt by Chelsea Girl on their website I HAD TO make this coord. A little bit W♥C ish but a tad more elegant (though I'd strongly advise to buy the sweater in a large and bulky size, even if it were only to make your hips look slim and your legs look miles long.)
But fluffy boots would fix it to a bit more cute mode.. Maybe red ones to match the fingerless gloves..?
Also, this hat, I'm sure there's someone out there wanting to get that hat Q_Q
for some more cute hats from RI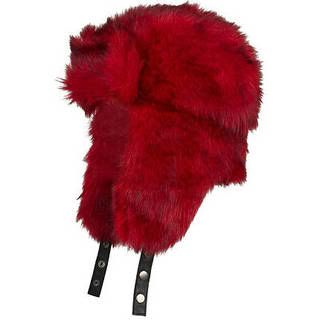 And this dress, like the skirt, by Chelsea Girl, very sexy, very winter U_U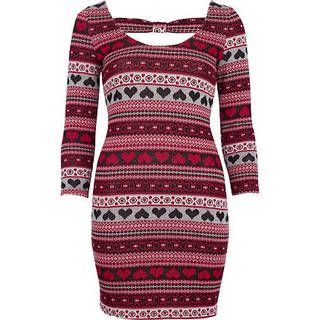 And this jacket, I don't know if this is Chelsea Girl too but, I thought it'd be nice to share, I'm sure this'd be great with a plain black coord (either a dress or shirt with jeans) Or something leopard with red and stuff!
Little household messages:
*Message to Anonymous: I've, unlike my habit, replied to you among the replies in the last posts, please be checking.
*Also, untill I've changed my layout to be capable of supporting Disqus to reply directly to comments, which I intend to do in the beginning of the new year, general questions can go on
Formspring
.
Thank you <3