I'm sure most of you have seen this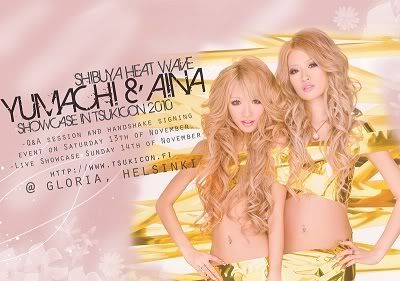 Yumachi and Aina will be visiting a con in Finland.
I don't live in Finland, but I live in Europe and I'm trying hard to find a way to go there, off course I don't want to endanger my trip to Japan by spending too much money, so I'm still trying to find the most budgetty budget way and I hope that a bit closer to the date in question, I'll be able to get plane tickets for a bit less.
I realllly hope I can go there.
It makes me a little nervous though cuz, wow, we all know how good the gals in Finland look, and I'm actually really shy XD
Anyway, more on this later, I'm really excited about it so I wanted to say something about it here XD