September, opening of the new fashion season, and last week this meant Tokyo girls collection!
so first of all I'll link you to the website of TGC a/w 2010
here
because I'm not much of a report maker or anything like that, instead I'd like to show you the pieces I liked.
the following by LizLisa
(this is not quite screaming fall/winter but..)
these by Cecil McBee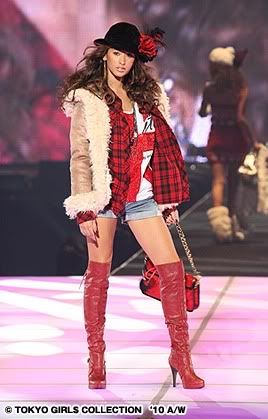 I just love red for cold weather..
and even though I'm not a w♥c believer, this outfit was kinda cute:
I love the way they use fluffy shoes here..
and this is just toooo cute, Tsubasa Masuwaka in muse muse by Royal Party
and this was in fact the only brand that
really
tickled my fancy
(or maybe the balloons just stole my heart..but you know, good presentation adds 50% to the experience)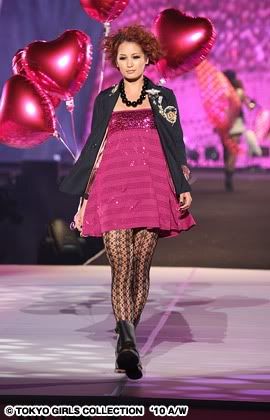 they also have me feeling the fall/winter by the good use of legwear, which we've seen on the streets a lot last year and which I really believe in (and am a little disapppointed not to see more focus on in other brands in this event)