a couple of outfits.
first these 2, which have the same base.
both of these dresses were 5 euros, flowers from C&A and stripes from H&M (almost everyone bought that dress on the last meeting :o)
and this, featuring some stuff I ordered on TaoBao (and the camwhore that is me ♥)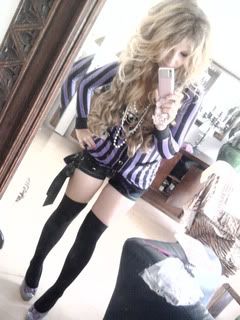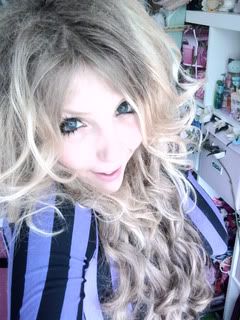 some of you might know the faceshot from my facebook, I tried a bit different make, bit more droopy eyes..
in the next I added a clip in fringe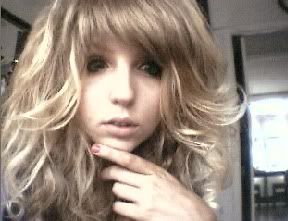 (I don't look like myself, in the top 2 shots I look like myself)
as you can see, the color of my new extentions is a little too dark for my general haircolor, but almost identical to my natural color (dark ash blonde, or gray, to some). And I think gray is kinda sexy, so I'll think about letting my hair grow out..but it's tough, people don't considder it blonde and I love being blonde, when I stop being blonde I stand out a lot less and I feel less confident..but..the things we do for fashion..
We'll see!!