Yayyyy picknick was funnnnn
Rox the kitchen meister came over to my place so we could make some cupcakes for the meetup :)
LOOK AT HOW CUTE CUPCAKE ARMY
it's like a town of cupcakes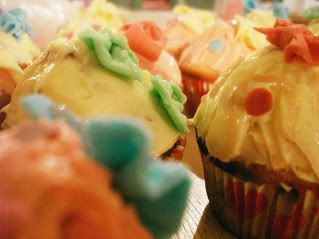 the cupcakes slept in my fridge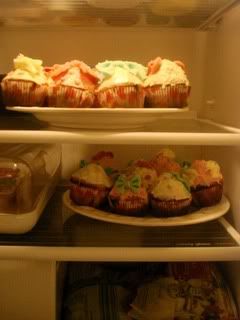 Our number is always small on meets when they're not collaborated ones, but it's nice when it's a bit intimate, it's easyer to chat anyway.
Pics I stole from Debbie who makes such pretty pictureeeees!!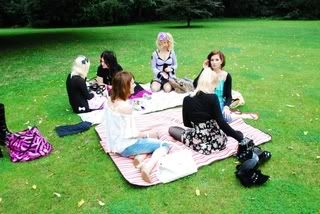 pic Rox made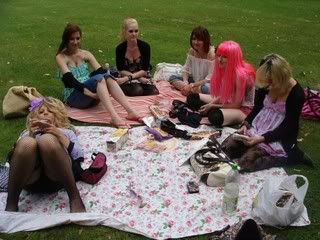 Some girls stayed for dinner, and even though we intended to go to wagamama, halfway there we decided to come down to my place and have dinner there.
once again Rox proved her meisterschaft in the kitchen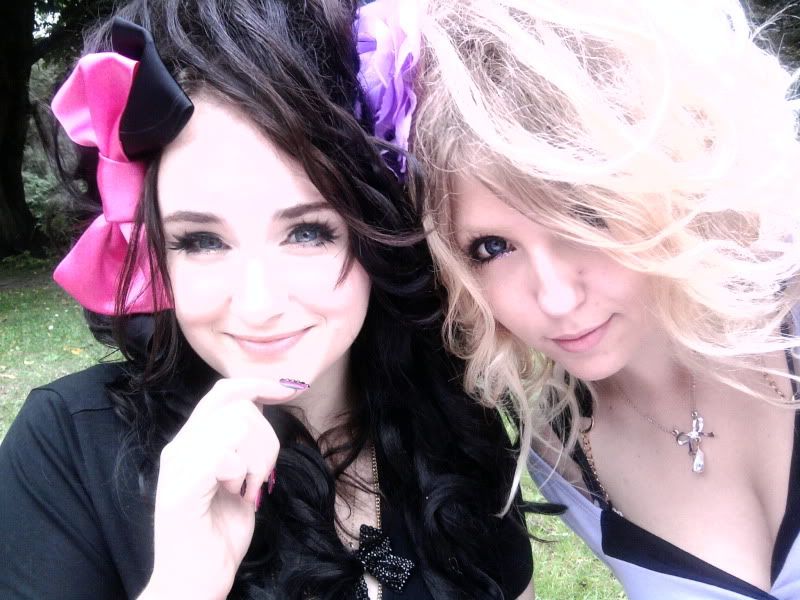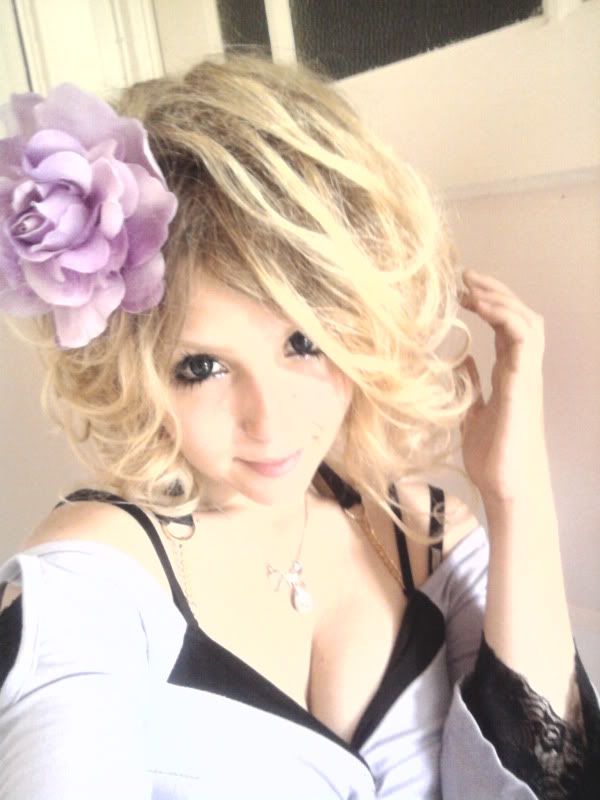 Please wait for a closeup post on the hairstyles I made for this one :)