Been shopping!
and I got a lot of gifts lately too, let me introduce the gifts first
these were gifts from my Korean friend to express his gratitude for us letting him stay here, though I have a lot of trouble accepting gifts, I was really happy with these items :)
He also brought me bbcream and a chocolate mirror from Korea, so cute!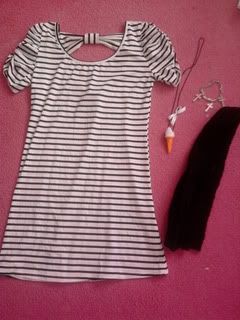 these are some items my mom gave me when we went shopping together, she's on vacation now and I miss her :(
this is what I bought myself :D by chance I stumbled across these nice lilac things
Reminding myself of project lilac! I'll show you the result soon :)
also, new lashes Rox ordered and we shared :D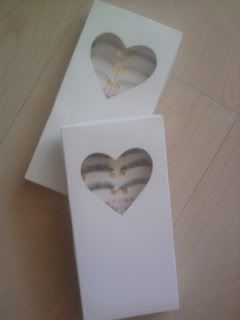 we got lots of underlashes now, can't wait to check them out sometime next week when meeting Reiko with some other HYPER members..
oh and, today's outfit
I'm sure most of you check everyday_gyaru on LJ right? so you won't mind if I don't always spam my ass here...this is for the other outfits that don't make it to the bigger audience :) nonetheless if you'd like to check back on some outfits, I can really recommend you to go to
http://www.hyper-gals.tk
the website of the galcircle HYPER I'm in, in my membertag you can find nearly all photos I ever posted on everyday_gyaru, it'll save you the trouble of tracking back on LJ
Beside that, you can see photos of our members, meetings and nice people we met.
So if you have time, let us introduce HYPER at http://www.hyper-gals.tk