wait! before I start the blablabla I wanna show you this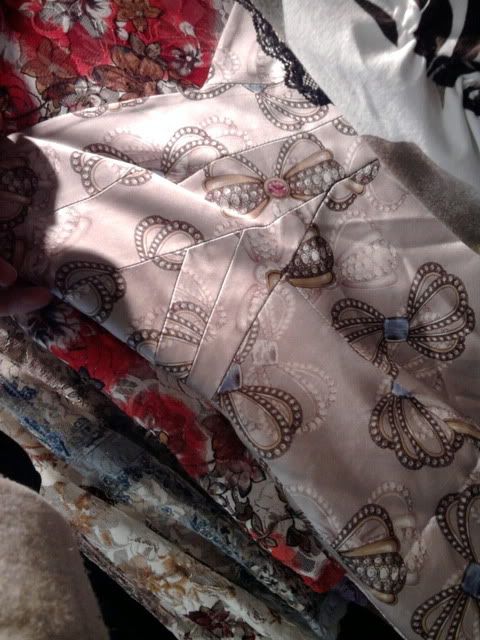 it's a dress in an outlet store near my house (not designer outlet) and it's an S so I don't fit, but I just had to share it with you anyway!
Now the point. The point is I was watching Ageha and I found Kanae in this outfit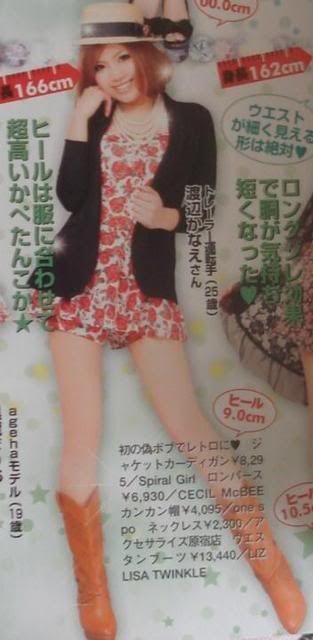 and a light popped up "hey...I can do this" cuz I owned stuff similar to most of the items in the outfit...(wait wait, theres a but)
so this was the result...not pleased! this doesn't make a gal at all, rather the kind of vintage fashionfashion girl...(love them, but it's just not me)
I was disappointed, and then the rain came and I was cold :(
But, I learned a lesson. THE STRAW HAT a lot more inevitable than I thought! so I started hunting and I can't find this flat type of oh-when-the-saints-go-marching-in hat anywhere. But I will be looking.
So this means this outfit is "in progress" and that's kind of too chique for an everyday outfit. "In progress" works for designs and things the people that sit next to me in college do in dark little corners every Godforgotten hour...
to be continued...