Sooo yesterday was SOOOOO sunny! You wouldn't believe it...it was great, I must've been crazy when I thought spring would never come again...
Sooooo went shopping, just a liiittle cuz I'm nearly broke and I got ugly jeans (really deep blue with really white wash and torn) and the dotted tights I wanted. Mwahaha let's see what I can do with this. My little wig was shipped today btw :D Got some really nice outfit plans...YAY bring on that spring and everything that comes with it~
Le outfit the other day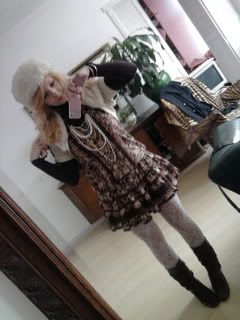 should've worn neutral tights, this was a bit too much~
AND I was in River Island the other day and I just love their (everything but particularly their) jewelry. And though their stuff online doesn't correspond with their in store items (in here) I wanna share a selection of the best for any style.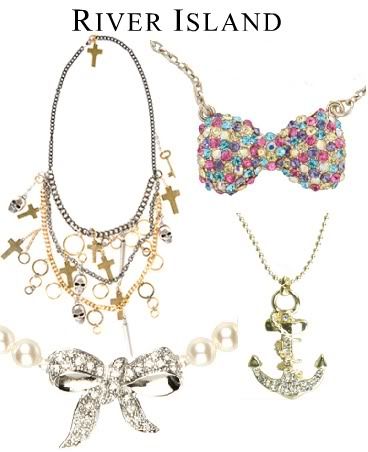 I mean look at that. One of those will make the difference of day and night on an outfit.
Personally I've fallen in love with the one with the crosses and all...can't wait till it arrives in store <3